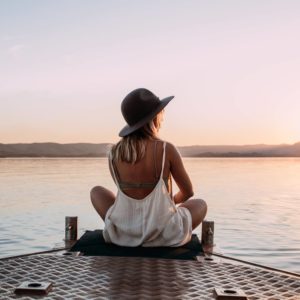 I was honestly a bit skeptical when I began my work with Seana in trauma healing. After years of self-doubt and trying to "fix" my problems with the assistance of self-help books and counseling here and there with people that I did not click with at all, I decided to give this a try.
I felt an instant connection with Seana, both through similar life experiences and her calm, kind demeanor. I learned more in those 12 weeks than I have in a lifetime of trying to go about the work all wrong. Who would have thought that neuroscience was the answer all along? And who ever would have thought that I would have ANY kind of understanding of neuroscience? (Lol)
With where my life is at right now, I have been able to put this work to use right away. I am noticing small changes on a daily basis, and while I will miss our weekly meetings (which I very much looked forward to!) I know that I am ready to approach my life with a new set of eyes, and a newly rewired brain.
Thank you so much, Seana! I am so grateful to have you as a friend and ally!
Anni